This free event will take place via Zoom on Thursday, May 20th beginning at 4PM Pacific (7PM Eastern).
To attend this event you must register here.
In February of 2021, the City of Honolulu overhauled its parking regulations for the first time in three decades, making history and eliminating minimum parking requirements. This was largely led by Kathleen Rooney, the Director of Transportation policy and programs at Ulupono Initiative, an organization that invests, educates and advocates to support locally produced food, renewable energy, clean transportation, and wise management of freshwater and waste in Hawaii.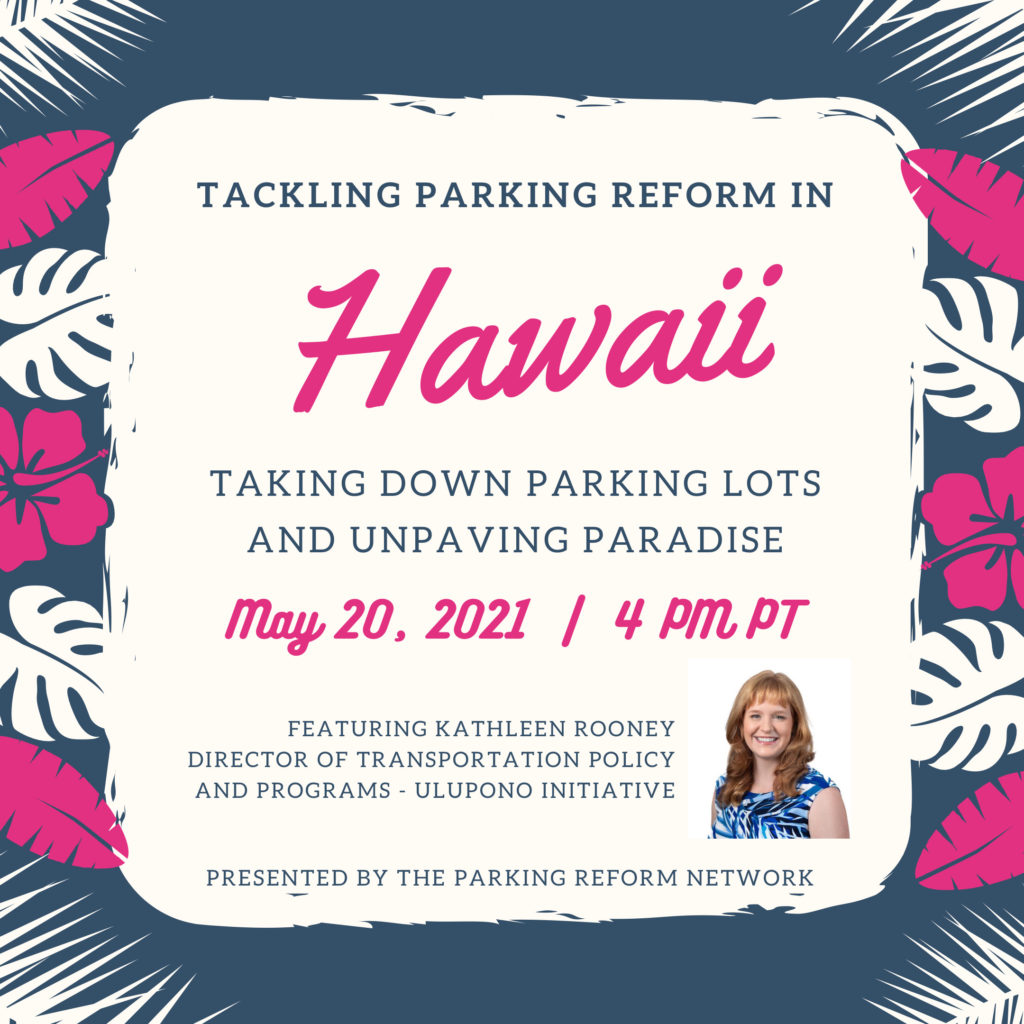 The Parking Reform Network will talk to Kathleen about just how she was able to achieve such a major policy change, exploring the impact parking policy reform has on the community's climate and transportation goals, discuss the road to passing this ordinance, and highlighting lessons learned, successes, and more!
Minimum parking requirements make market rate housing more expensive, reduce the number of affordable housing units, decrease the amount of space for non-parking uses, encourage people to own more cars and drive more, and disproportionately burdens the poor, old, young, and disabled, who subsidize transportation for the relatively more affluent. Eliminating minimum parking requirements is critical to parking reform in any city, allowing for more affordable housing costs, achieving climate goals, and creating a more walkable environment for all.
Don't miss your chance to hear how Kathleen passed one of the larger examples of off-street parking reform in the country, unusual for the size of the population it impacts and the range of geographic landscape it covers in Hawaii!
We'll have a Q&A and breakout session with Kathleen after her presentation.
This free event is made possible by Parking Reform Members, if you would like to support events like these join the network or donate today.
More about our speaker: Katie is the Ulupono Initiative's lead on transportation-related policy and programs in advancement of cleaner, multi-modal transportation in Hawai'i and reducing our dependency on cars. Her current projects include rightsizing parking policies and helping expand immediate transportation choices and access to those choices.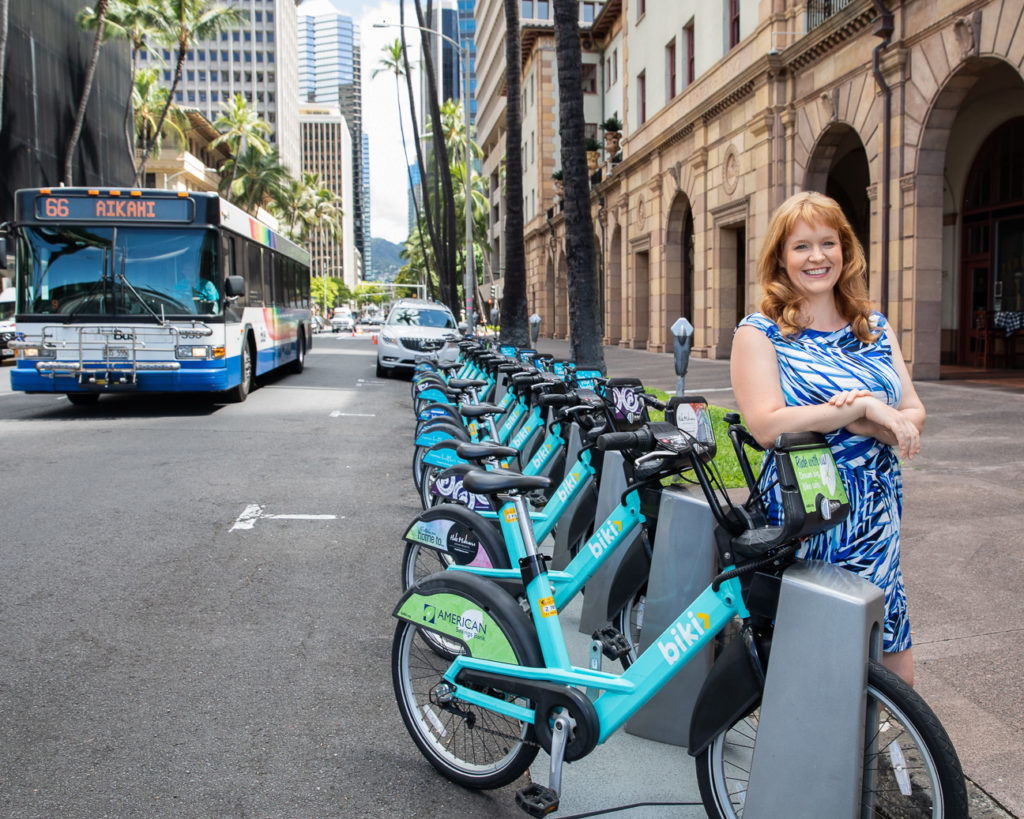 She brings 15 years of national experience in the transportation and planning, combining both to advance community visions and goals in many diverse communities across the nation. For example, using a combination of analytics and storytelling, she helped two West Virginia towns strategize around health, leading to two trail program implementation grants. She also helped to conceptualize a resiliency center in Washington State, operationalize multimodal accessibility metrics in Florida, and develop a statewide transportation demand management framework for New York State.
Prior to joining the Ulupono team, Katie served as a project manager of Renaissance Planning in Orlando, Florida, and as a senior manager at ICF International in Washington D.C.
Katie holds a master's degree in public policy from the University of Maryland and a bachelor's degree in political science from Tulane University in New Orleans.
You can support this podcast and a parking reform movement. Join the network or donate today.